Posté par Attila le 04/03/10 à 10:35:20
1067 affichages, 0 commentaire


Scanff a publié un nouvel homebrew, une adaptation d'un jeu flash.
L'homebrew s'appelle "Bash The Castle" et est une adaptation du jeu flash "Crush The Castle" dans lequel vous devez détruire une sorte de château avec un trébuchet.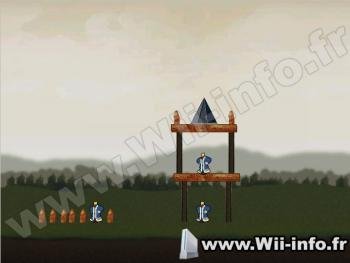 Source : http://www.wiibrew.org/wiki/Bash_The_Castle


Site officiel : http://code.google.com/p/bash-the-castle/


Télécharger Bash the castle 1.0
Pages: 1
Messages:
Pages: 1
Ajouter commentaire:
Créez un compte
ou identifiez vous pour poster un commentaire.