Posté par abdel69jutsu le 11/06/11 à 20:56:19
937 affichages, 0 commentaire


ThatOtherPerson, oui encore lui, propose une première version de "Cubicle Shooter", FPS dans un environnement 3D entièrement destructible pour la nintendo Wii.

Quote :


I had intended to get more done before posting it but I've been very lazy lately so anyways here is the first demo of Cubicle Shooter for Wii.

Cubicle Shooter is a first person shooter with a focus on highly destructible environments.

It is very incomplete and is really just a tech demo right now. My plans for it are essentially the same as what I was planning for the original PS3 version but it is more of a remake then a port. Everything is being completely re written. There is also now a PC version.

Use the nunchuck analog stick to move, the wiimote cursor to turn, the A button to jump and the B button to shoot.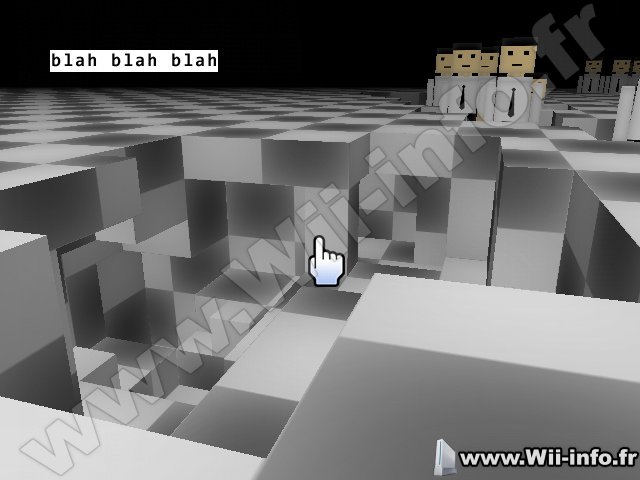 Source : http://www.nintendomax.com/viewtopic.php?f=54&t=13533


Site officiel : http://thatotherdev.com/2011/06/09/cubicle-shooter-v0-1-%E2%80%93-wii-windows/


Télécharger Cubicle Shooter v0.1