Posté par Attila le 23/01/12 à 15:18:32
1148 affichages, 0 commentaire


Titmouse est en train de développer un Shoot them up spatial : Bolt Thrower. Pour le moment, il s'agit d'une démo. Il n'y a donc pas d'objectif précis ou de mission.

L'auteur indique qu'il est en recherche d'un ou des graphiste(s) pour l'aider à améliorer ce jeu. Avis aux amateurs

.

Version 0.62
Fixed music playback stopping in 0.61 after loading screen, needing next tune to be clicked to restart the tune.

Version 0.61
try the Dpad up button to recall mines (mines are Dpad down) I'll add more notes here about 0.61 bit later when I have some spare time.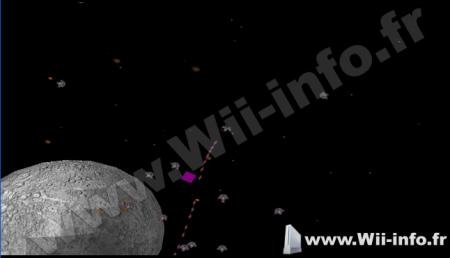 (Vidéo par nintendomax)

Site officiel : http://wiibrew.org/wiki/BoltThrower


Télécharger Bolt Thrower v0.62
Pages: 1
Messages:
Pages: 1
Ajouter commentaire:
Créez un compte
ou identifiez vous pour poster un commentaire.