Posté par Attila le 23/08/12 à 22:19:49
1521 affichages, 0 commentaire


UFO Racer par ThatOtherPerson, est comme son nom l'indique, un jeu de course d'ovni qui est maintenant en 3D comme sa version PS3.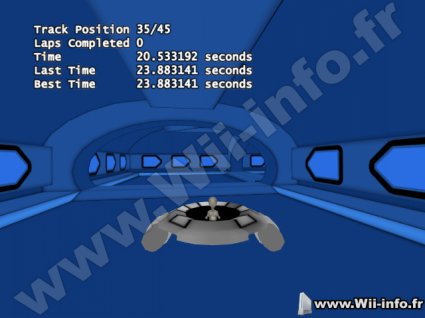 Version 3.3
This update adds a track editor, a title/menu screen, accurate collision detection with the environment and the option to reset the best time (since you may be racing on custom tracks that are longer than the one you set the record with).

In the editor you use the directional pad to move around and press the 1 and 2 buttons (on Wii) or X and O buttons (on PS3) to change the type and rotation of the selected tile. Pressing Plus or Minus (on Wii) or Start (on PS3) will save the track and return you to the main menu.

When I get the time I'll be fixing up the UI and probably editing the track tile meshes so that you don't get completely stopped when you drive into their ridges. I'm also planning to add online scoreboards and track sharing to the Wii version.




Site officiel : http://thatotherdev.wordpress.com/2010/06/10/ufo-racer-wii/


Télécharger UFO Racer v3.3 : Course d'OVNI
Pages: 1
Messages:
Pages: 1
Ajouter commentaire:
Créez un compte
ou identifiez vous pour poster un commentaire.