Posté par Attila le 17/09/12 à 20:20:48
1107 affichages, 0 commentaire


UFO Racer par ThatOtherPerson, est comme son nom l'indique, un jeu de course d'ovni qui est maintenant en 3D comme sa version PS3.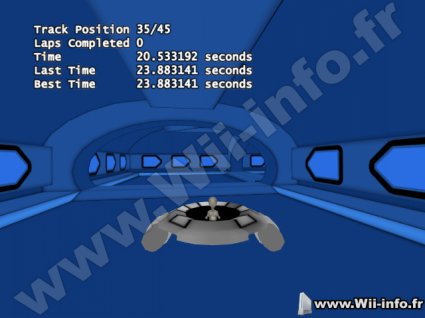 Version 3.4
- Fixed a problem with track saving
- Replaced the PS3 analog stick controls with Sixaxis motion controls
- The Wii version of course now features the most recent home dashboard menu.



Site officiel : http://thatotherdev.wordpress.com/2010/06/10/ufo-racer-wii/


Télécharger UFO Racer v3.4 : Course d'OVNI
Pages: 1
Messages:
Pages: 1
Ajouter commentaire:
Créez un compte
ou identifiez vous pour poster un commentaire.