Posté par richardjouir le 22/10/12 à 14:01:23
1552 affichages, 0 commentaire


Wii Exhibit pas Thatotherdev est un éditeur d'image sur wii dans lequel tous les artistes de la wiimote partageront la même toile ce qui vous permettra de voir ce que les autres dessinent, attendez vous donc, à voir des formes familières.



Version 0.3
I figured out what was wrong with my net code that was keeping it from working with anything other than readable text. So now I can make games that download compressed binary data. Huzzah. The result of this is that now when Wii Exhibit receives the refreshed image from the server it gets it as a nice small PNG file. So it uses less bandwidth and should be noticeably more responsive for anyone with a slow connection.

I've added support for the classic controller. You could always move the cursor with it (using the right analog stick). But now you can change your line type using the directional pad (just like you can with a wiimote) and draw using the A or R button.

I've also updated the home menu slightly. Now you can scroll network pages using a classic controller's left analog stick or directional pad or the analog stick on a nunchuck controller. The networking functionality still isn't really being used for much but I'd like to eventually make it so you can see who is online and have cross homebrew chat and achievements/trophies that other people can see and all the kinds of stuff you get with PSN and Xbox Live.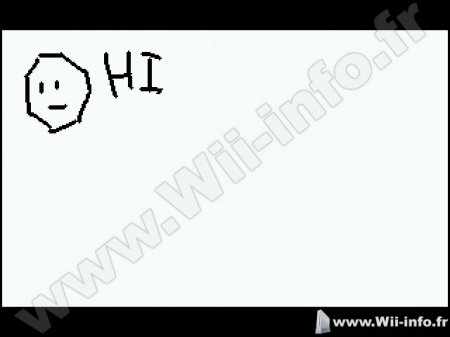 Source : http://www.wii-addict.fr/forum/Wii-Exhibit-v03-t27638.html


Site officiel : http://thatotherdev.com/category/my-games/wii-exhibit/


Télécharger Wii Exhibit v0.3