Posté par richardjouir le 18/11/12 à 17:24:16
1039 affichages, 0 commentaire



Mise à jour de The Unmapped Forest qui est un homebrew RPG pour la Wii, une adaptation de la version PS3.

Quote :


Voici un portage Wii que je garde depuis longtemps et que je développe toujours, il s'agit de Unmapped Forest, originellement porté sur PS3.
J'ai fais en sorte que le jeu redémarre lorsque vous manquez de vie mais à part ça il n'y a pas de réelle différence avec cette version et celle sur PS3.



Version 0.3
The Unmapped Forest has been brought up to date with it's PS3 counterpart (title screen, slight UI changes). Added a new home menu.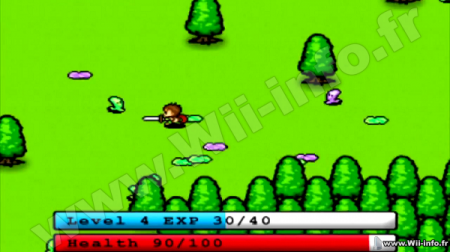 Site officiel : http://thatotherdev.com/category/my-games/the-unmapped-forest/


Télécharger The Unmapped Forest v0.3