Posté par Itachijiraya le 18/11/12 à 20:21:53
4476 affichages, 0 commentaire


Wiiflow est un USB/SD Loader pour lire les backups de jeux Wii sur disque dur USB, clé USB ou carte SD ainsi que le formatage WBFS/NTFS/FAT32. L'interface est basé sur un "coverflow" affichant les pochettes des jeux.

La version originale de Wiiflow étant mise à jour, elle remplace le mod qui était là précédemment.




Fonctionnalités

- Support des backups Wii sur USB ou SD/SDHC formaté en WBFS/NTFS/FAT32.
- Support des backups GameCube si vous avez DML.
- Compatibilité quasiment à 100% avec les cIOS d2x, même ceux appelés "IOS Reload".
- Mise en cache complète de la liste des jeux, pour permettre une très large liste de de plusieurs milliers de jeux en 2 ou 3 secondes.
- Support de thèmes étendu.
- Possibilité de jouer le format THP des animations d'intro de chaque jeu.
- Traduit complètement dans plus de 22 langues.
- Possibilité de définir une image personnalisée pour chaque jeu.
- Possibilité de jouer plusieurs fichiers audio incluant le mp3, wad, bns, mod, s3m et ogg.
- Support complet de l'émulation de NAND pour les chaines, WiiWare et VC.
- Possibilité de rediriger les sauvegardes de jeux Wii vers l'USB à partir des révisions 416.

Wiiflow 4.0.4 (r434)
Hello again guys, here is 4.0.4 for you!
This revision can be seen as stability update, we did not add alot this time because we are more focused on fixing bugs currently, hopefully this revision fixes most of the bugs you guys have with 4.0.3, I wont list all bugfixes because that would take a few days :P
If you get problems with this revision, then just stay with 4.0.3, because this rev is as said mainly fixing, and maybe new bugs came into that rev because of all changes we did, you know as it always happens if you fix something a new bug will appear.
However, they are a few new things which should be written down:
-added new option "dml_activity_led" (enabled by default), this controls the Drive LED when DIOS-MIOS (Lite) is busy
-added new option "force_cios_rev" (0 by default), if you set it to a IOS number like "222" then wiiflow will use IOS222 as AUTO setting and will reload to IOS222 if you enable the "force_cios_load" option as well
-added transparency handling for homebrew view icon.png pics
-increased max source menu buttons to 72
-added detection for newer devolution revisions
It can be that very soon another new rev will come up, depending on when we begin adding features again to the stable revs here.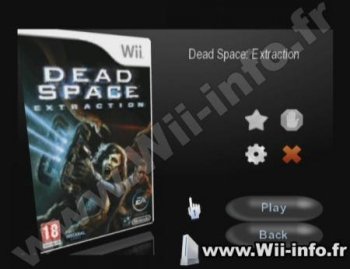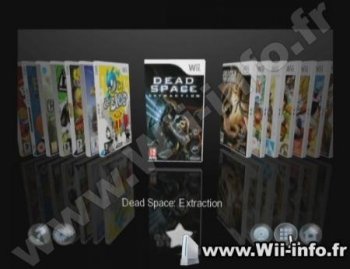 Le pack de plugins v6 est contenu dans l'archive.



Site du mod : http://code.google.com/p/open-wiiflow-mod/


Wiki officiel : http://www.wiiflowiki.com/


Topic officiel US : http://gbatemp.net/topic/204106-wiiflow-an-open-source-gui-usb-loader/


Site officiel : http://code.google.com/p/wiiflow/


Télécharger Wiiflow 4.0.4 (rev434) : USB/SD Loader
Pages: 1
Messages:
Pages: 1
Ajouter commentaire:
Créez un compte
ou identifiez vous pour poster un commentaire.