Posté par Attila le 16/09/13 à 02:54:29
3023 affichages, 0 commentaire


Wiimms ISO Tools et Wiimms WBFS Tool est un ensemble d'utilitaires réalisé par Wiimm.

wit v2.23a r4534 - 2013-07-12
- Bug fix: wit DOLPATCH: Conditions were ignored.
(Already fixed in unofficial v2.22c)

- Built-in docu.

- Title data base updated.

- Windows only: Cygwin update to v1.7.20 2013-06-07.

- Some makefile changes because of a new Cygwin compiler.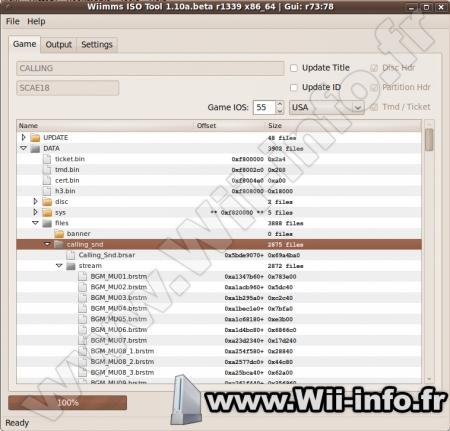 (Image de qtwitgui)

Site officiel : http://wit.wiimm.de/


Site officiel : http://gbatemp.net/t182236-wwt-wit-wiimms-wbfs-iso-tools


Télécharger WIT: Wiimms ISO & WBFS Tools v2.23a r4534
Pages: 1
Messages:
Pages: 1
Ajouter commentaire:
Créez un compte
ou identifiez vous pour poster un commentaire.