Posté par orwel le 06/01/15 à 20:00:53
7896 affichages, 0 commentaire


USB Loader GX est un homebrew qui permet de lancer des backups de jeux Wii stockés sur un disque dur USB ou une clé USB, via une interface agréable affichant les jaquettes de vos jeux. Avec cette nouvelle version, Cyan améliore le support de nintendon't par le loader. Il apporte également un meilleur support de la WiiU.




r1236
Push r1235 in internal update menu and window's installer.

Added used libraries to /branches/libs/
You need to "make" and "make install" both libsicksaxis and libupc to compile
USBLoaderGX r1235+

r1235
* Added WiiU pro controller support.
Some menus or buttons might not work. (Thanks Airline38)
L3+R3 to shutdown the pad.
* Added PS3 controller support over USB, requires loader's
IOS set to IOS58. Button mapped as Classic Controller.
* Added a WiiU Auto aspect fixer based on current WiiU setting.
* Added a WiiU Widescreen switcher in Features menu.


Nintendont:
* Fixed detection for nintendont v2.263+ issue 2294
* Added a WiiU Widescreen setting. issue 2296
Default value based on current WiiU aspect ratio settings.
* Added a setting to choose Nincfg.bin behavior at launch issue 2297
Always delete; Always create; No change.
* Removed unused game specific settings section (MGS2)
* Renamed MCEmu ON setting to Multi
* Added Disc launching feature
* Added user prompt to select where MCEmu should be located when using Disc launching.
The device is auto-detected if Gamecube source setting is set to SD or Main(USB) only.
* Changed prompt type to warning if Nintendont version detection fails.


Thanks to Airline38 for the WiiU pro base patch.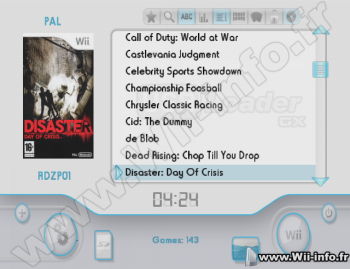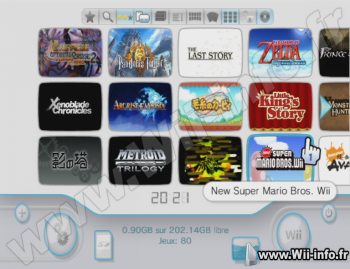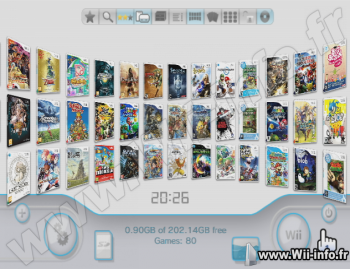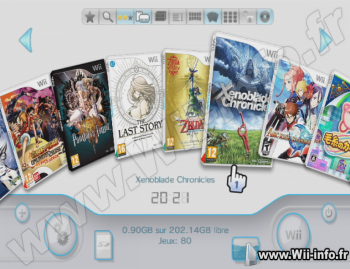 Site officiel : http://code.google.com/p/usbloader-gui/


Télécharger USB Loader GX v3.0 rev 1236