Posté par abdel69jutsu le 19/08/11 à 00:52:18
1586 affichages, 2 commentaires
Stephen Lee Smith présente "Another Zombie Game", un jeu dans lequel vous devez abattre des zombies, inspiré de "They Do Not Die" de ThatOtherPerson.

Quote :


Oh, that would be cool, though it being the 2nd thing I have ever programmed and being in collaboration with a friend who doesn't even know how to program, it probably breaks every rule of code cleanliness.

It displays 1 less zombie than expected leaving the player and 1 zombie after everything on screen has been killed. Prevents rounds from progressing. I could use a workaround like making rounds progress when 1 zombie is alive but I'd rather not do that. I checked most if not all my loops multiple times. Sorry for the mess, thanks for the help!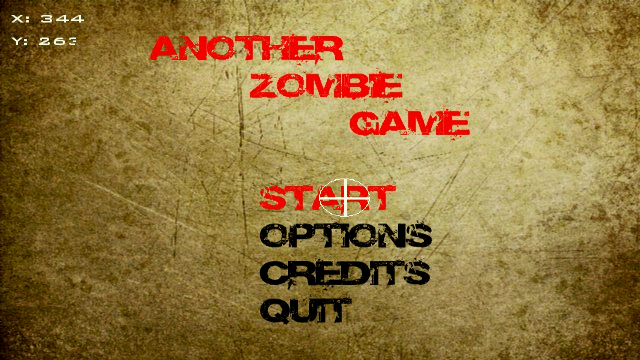 Source : http://www.nintendomax.com/viewtopic.php?t=13728&f=54


Site officiel : http://www.stephen3.com/


Télécharger Another Zombie Game