Posté par Attila le 31/05/12 à 15:23:20
5542 affichages, 7 commentaires


Not 64 est une modification de l'émulateur Wii64 par Extrems afin d'y apporter divers changements.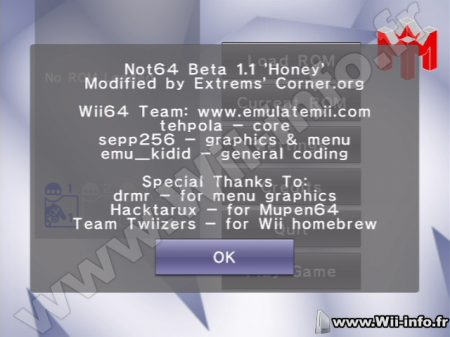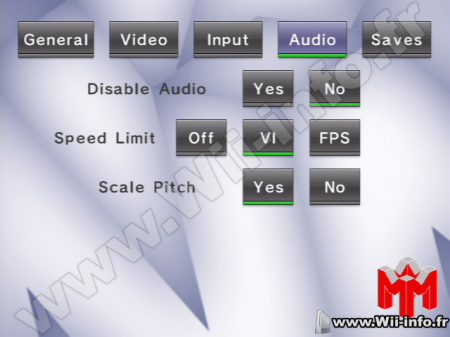 Nouvelles fonctionnalités

Built with devkitRice.
Available for Wii and GameCube.
SMB share support from WiiSX.
IDE-EXI v1 support.
AESND-powered audio.
Minor performance enhancements.
Absolutely no compatibility improvements.
Graphics quality tweaks.
Recognize the NTSC Zelda bonus disc.


Nouvelles options

ScalePitch
Changes pitch according to emulation speed.
TrapFilter
Affects composite video, similar to GameCube output.
Recommended for lower-end CRT TVs.
smbusername, smbpassword, smbsharename, smbipaddr
Hopefully self-explanatory.



Site officiel : http://www.gc-forever.com/forums/viewtopic.php?f=9&t=842


Télécharger Not 64 Beta 1.1 : Emulateur Nintendo 64

Source : http://www.wii-addict.fr/forum/Not64-Beta-11-t27222.html
Pages: 1
Messages:
Pages: 1
Ajouter commentaire:
Créez un compte
ou identifiez vous pour poster un commentaire.