Posté par richardjouir le 10/11/12 à 14:26:18
2086 affichages, 2 commentaires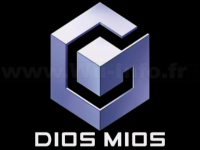 DIOS MIOS V2 par Crediar vous permet de jouer aux jeux GameCube sur support USB.
Comme nous vous l'avions dit le code a été totalement remanié et la compatibilité est annoncé (par Crediar) semblable à celle de Dios Mios Lite.

Quote :


Crediar nous informe que pour le moment Dios Mios a exactement la même compatibilité que celle de Dios Mios Lite.
Dans la vidéo vous pourrez également voir qu'il utilise le nouveau bootloader 100% "fait à la main" (complètement différent de celui de Nintendo) qui permettra plusieurs choses dont le forçage du mode 480p jeux PAL y compris.





Version 2.5
Again another donation another feature. Thanks for donating!

-updated to version 2.5-

*Fixed a bug in DM that could cause a fatal read error when using devices with
under 8GB size
*Added a PADHOOK pattern for Batman:Vengeance
*Added a screenshot feature
This feature can be enabled/disabled via the DM(L) config
Press R+Z on the fourth controller to take a screenshot any time!
Screenshots will be saved to device:/screenshots in the YPbPr format, you can
use my tool to convert them.















Site officiel : http://code.google.com/p/diosmios/wiki/Downloads?tm=2


Télécharger Dios Mios 2.5: USB Loader GameCube