Posté par richardjouir le 10/02/13 à 14:34:49
1579 affichages, 0 commentaire


ThatOtherPerson, oui encore lui, propose une troisième et nouvelle version de

"Cubicle Shooter"

, FPS dans un environnement 3D entièrement destructible pour la Nintendo Wii.

Version 0.4
Fixed a bug that would sometimes allow you to jump before landing and made optimizations to world rendering that have improved the frame rate.

Thanks to the wonders of threading the program no longer locks up while saving or loading. So you can bring up the home menu and go read comments on user pages or something well it's saving. I made some changes to saving and loading (old game saves aren't compatible anymore) that should probably improve the speed of it but I didn't time it so I can't really confirm that. Loading is fine but saving the game still takes an absurdly long time.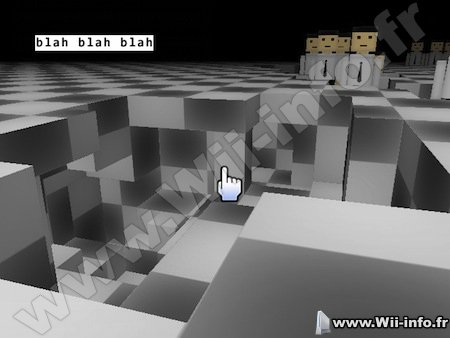 Site officiel : http://thatotherdev.com/category/my-games/cubicle-shooter/


Télécharger Cubicle Shooter v0.4
Pages: 1
Messages:
Pages: 1
Ajouter commentaire:
Créez un compte
ou identifiez vous pour poster un commentaire.