Posté par richardjouir le 23/02/13 à 14:10:54
1259 affichages, 0 commentaire
WiiCoverDownloader par Actar est une application Windows qui permet de télécharger les covers (jaquettes) de vos jeux Wii et GameCube il placera ces dernières directement là où il faut pour (dans) votre/vos loader.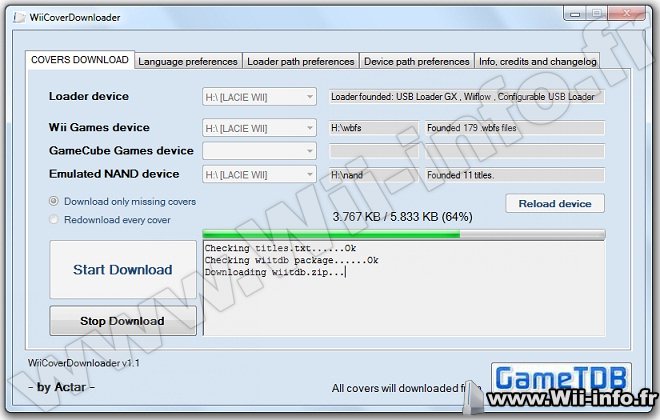 v1.5
- Fixed an issue (reading wbfs partition) in previous release.

v1.4
- Fixed an issue with devices having more than one partition (and one of this with WBFS file system)



Note :

Si vous avez déjà WiiCoverDownloader en version inférieure, il vous suffit de le lancer et la fonction automatique se chargera de le mettre à jour.



Site officiel : http://code.google.com/p/wii-cover-downloader/


Télécharger WiiCoverDownloader V1.5
Pages: 1
Messages:
Pages: 1
Ajouter commentaire:
Créez un compte
ou identifiez vous pour poster un commentaire.