Posté par richardjouir le 22/06/13 à 13:27:05
1537 affichages, 0 commentaire


ThatOtherPerson, a qui l'on doit déjà de nombreux jeux tel que 1bit invader, Avoidance ou encore Maze Generator, nous présente un portage : Super Pixel Jumper.
Le principe du jeu est simple : plus vous évitez les cubes luminescents, plus votre score augmente. Ce portage a été réalisé initialement pour GP2X.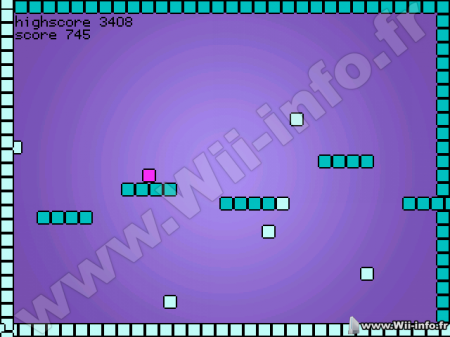 Version 1.3
The music is looping properly again, there have been a lot of behind the scenes changes (mostly as a result of cleanup/rewrites done for the PS3 port), and it has all of the usual updates that have been in my other recent releases (newer home menu and bug fixes).



Site officiel : http://thatotherdev.com/category/my-games/super-pixel-jumper/


Télécharger Super Pixel Jumper v1.3
Pages: 1
Messages:
Pages: 1
Ajouter commentaire:
Créez un compte
ou identifiez vous pour poster un commentaire.