Posté par Attila le 14/10/13 à 02:45:59
1294 affichages, 0 commentaire


Owen nous livre Newo Asteroids, un jeu du style "Asteroids". Vous devez détruire des astéroides du système solaire pour ramener la paix dans la galaxie.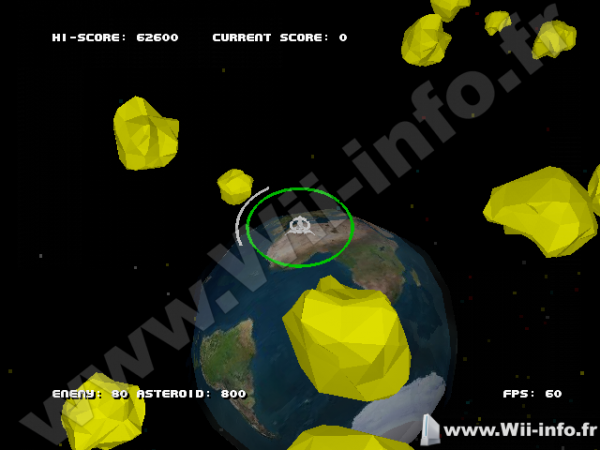 Version 2.6 - October 10, 2013
- Ajout de physique spatiale.
- Ajout de mode de jeu classique (maximum de physique d'espace et moins d'ennemis).
- Correction des contrôles au pavé directionnel. Vous pouvez l'utiliser sur une wiimote p1 de côté, une manette gamecube ou classique.
Leaderboard now shows scores based on difficulty selected.
Leaderboard now reloads every time you change the difficulty.
Fixed rendering issues with disappearing objects.
Near field radar lines now show asteroids that are close to the ship in order to help find asteroids when there are few.
Fixed Leaderboard Bugs
improved graphics



Site officiel : http://wiibrew.org/wiki/Newo_Asteroids


Télécharger Newo Asteroids v2.6: Shoot spatial
Pages: 1
Messages:
Pages: 1
Ajouter commentaire:
Créez un compte
ou identifiez vous pour poster un commentaire.