Posté par Attila le 23/04/20 à 02:16:57
33005 affichages, 62 commentaires


USB Loader GX est un homebrew qui permet de lancer des backups de jeux Wii stockés sur un disque dur USB ou une clé USB, via une interface agréable affichant les jaquettes de vos jeux.
Cet USB Loader est originalement basé sur l'USB Loader 1.1 par Waninkoko. Les backups sur carte SD ne sont pas supportés.


r1272
* Added 480p fix option for wii games
Thanks to Extrems for the fix and Leseratte for the patch !
* Merged the libraries into the source instead of expecting them in libogc
* Changed default loader's IOS to 58 (test), and default game's IOS to 249.
* SVN un-ignored svnrev.h file to allow users to compile without sh script
* Fixed a compile error: removed reference to unused LibWUPC library
* Updated Language files:
- French (Cyan)
- Korean (DDinghoya)

r1271
* Added a new Wiimmfi patcher function to support new Wiimmfi security
for Mario Kart Wii. Big thank you to Leseratte who provided this update!

r1270
Updating libraries :
* Updated LibruntimeIOSPatch to 1.5.2 (Fix94)
* Added Libdrc (Fix94)

r1269
* Updated the custom banner URL (Thanks to Larsenv for the new host!)
* Added WiiVC detection and LibDRC support (Thanks Fix94)
* Updated LibIOSPatch to add WiiVC ISFS patches (Thanks Fix94)
* Fixed Nintendont IPL and Rumble settings not being used.
* Fixed booting Nintendont with WiiVC and HID devices connected
(Thanks JacobM for extensive tests)
Note that first HID controller port is always disabled when using WiiVC,
you need to connect your HID controller in port 2.
* Fixed multiple GPT partition numbering (untested)
* Changed default EmuNAND path from nand/ to nands/01/ required by neek2o.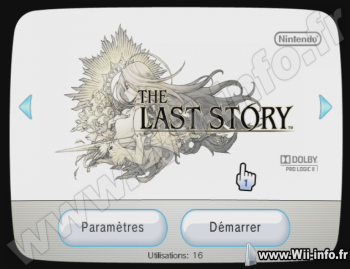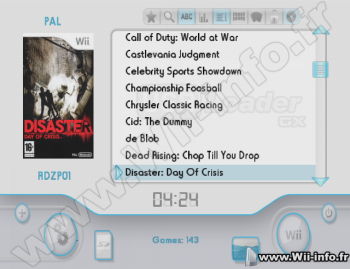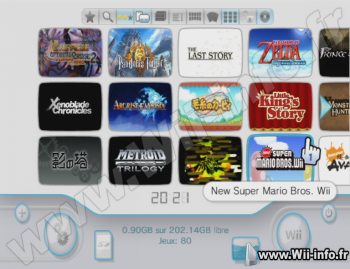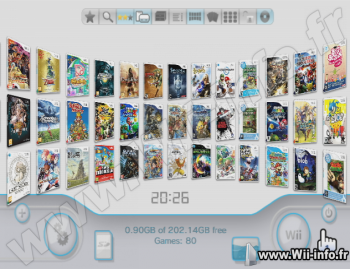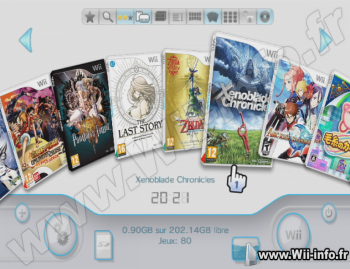 Télécharger USB Loader GX v3.0 rev 1272
Pages: 3
Messages:
Pages: 3
Ajouter commentaire:
Créez un compte
ou identifiez vous pour poster un commentaire.