Posté par Attila le 09/03/19 à 18:09:04
4734 affichages, 4 commentaires


Wiiflow est un USB/SD Loader pour lire les backups de jeux Wii sur disque dur USB, clé USB ou carte SD ainsi que le formatage WBFS/NTFS/FAT32. L'interface est basé sur un "coverflow" affichant les pochettes des jeux.

Wiiflow et Open Wiiflow étant abandonnés, voici une nouvelle version par Fledge68.


Version 5.2.0

fixed downloading flat front covers. saved in proper folder now. no longer stretched to cover entire box.
fixed game/banner sound sometimes memory leak.
fixed custom missing covers, broken in last release.
fixed theme config saving via '1' button on home menu. broken in last release.
fixed magic #'s for short covers. broken in last release.
fixed source menu button autoboot for realnand and emunand sources.
fixed wfl_as_wiiflow to use correct stub.bin to return to wiiflow after a plugin game.
fixed Select Plugin menu when using nand and emunand plugins.
fixed classic controller left stick by removing old wiiuse libs from portlibs and use newer libs in libogc. also adjusted lstick and rstick values in btnmap.h
replaced 'init network' with 'mount SD only' on startup settings menu.
added reboot when 'SD only' is changed.
changed and added a few gecko prints.
added GC banner sound options by einsteinx2 to page 11 of main settings menu.
now using font.ttf in imgs folder as default font. it looks better.
added plugins 'game info' menu with snapshots and cart/disk pics. big thanks to wiimpathy for all the database xml's and gathering all the pics and writing the code.
added custom coverflow background via source menu button. add 'background=img_name.png or .jpg to any source menu button. put the background images in wiiflow/backgrounds.
added option to use theme subfolders for the backgrounds and source tier backgrounds. put a folder named the theme in the backgrounds folders and put your images in it. these backgrounds will only load if using that theme.
added option to use multiple homebrew plugins each with it's own romdir=. first six characters of magic# must be 484252. the last two can be random.
restored homebrew to use coverflow with favorites, categories, and adult only.
added fix to make sure -0.00 shows as 0.00 for values on adjust coverflow menu.
on adjust coverflow menu, moved parameter selection from middle top to next line on left to keep from mixing with coverflow title.
now when changing coverflow layout with '1' and '2' the current cover stays as the current cover.
added 'Lock coverflow layouts' option to page 12 of main settings. if set to yes this will disable the 1 and 2 buttons to keep users from switching flow layouts.
moved source menu settings to page 12 of main settings. no more pressing 'home' while viewing the source menu/flow.
moved homebrew settings to page 12 of main settings. no more pressing 'home' while viewing homebrew flow.
replaced homebrew button on main screen with categories button. new images thanks to Hakaisha. no more 'B' on favorites star.
replaced adult only button on game selected screen with categories button. no more 'B' on favorites star.
homebrew button is now restored as one of the quick launch buttons or accessible via source menu or plugin select menu
adult only option now replaces the categories option of the game settings menu page 1 line 1.
locking wiiflow no longer blocks homebrew access. you must use the adult only option for each homebrew app to block kids from accessing it.
adjusted the position of main buttons on main screen and moved the song title to very top of screen.
many language updates thanks to DDinghoya (korean), Brawl345 (German), and CrewMDK (spanish, english).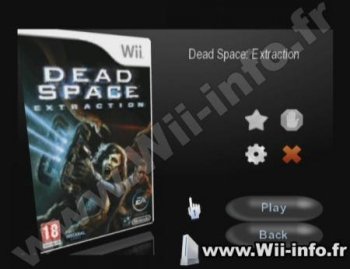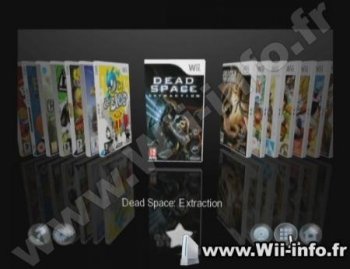 Télécharger Wiiflow 5.2.0 : USB/SD Loader
Pages: 1
Messages:
Pages: 1
Ajouter commentaire:
Créez un compte
ou identifiez vous pour poster un commentaire.